Panta Panda
A downloadable game for Windows

ABOUT

This is a game about a red panda who wants to save the world. The game is an endless runner about collecting bottles and recycling.
CONTROLS
Left Mouse Click on game screen to jump or press buttons.
EXTRA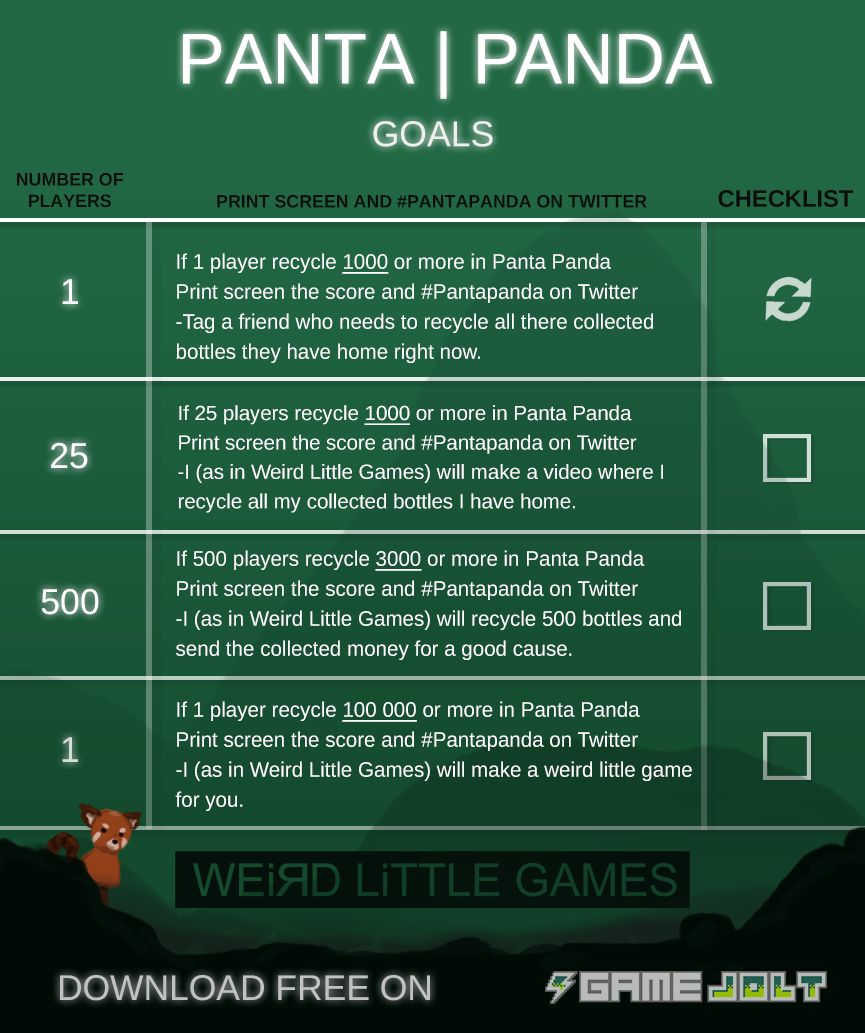 Note: The background music is from Youtube free Audio Library. Song: Observer. Everything else: sound effects, graphic and design is created by Weird Little Games.